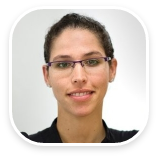 Rony is an environmental advisor, experienced in sustainability, community work and development, who has worked both in Israel and in England. She received a master's degree from Cambridge University in environmental, social and development studies. Rony has worked at the Holon Municipality as a sustainability and environmental projects manager. After joining Heschel, she took the lead on the Sustainability and Community conferences, and the 4th Israeli Climate Convention in 2019, the largest to date. In July 2020 she was appointed to the position of Co-Executive Director.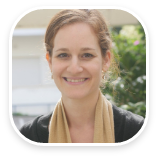 Co-Executive Director, CFO
Tamara served as Heschel's Director of Resource Development and Marketing since 2016, and later assumed the position of CFO. She was the director for Israel Engaged Campus at Hillel International in Washington DC, where she directed a pilot program focused on Israel engagement and education. Tamara also served as the deputy director of the Jewish Agency Israel Fellows program for six years. She earned an MA in Applied Economics from Johns Hopkins University, and a BA in Psychology and Economics.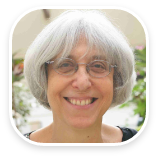 Academic Director, Lecturer, Facilitator
Lia joined the Heschel Center shortly after its establishment, and together with Dr. Jeremy Benstein, developed and directed the Fellowship Program, which she continues to run. She focuses on developing pedagogies for socio-economic entrepreneurship and systems thinking, as well as exploring links between the financial system and sustainability, accessibility to knowledge and connections between science, economics, and culture. She holds a PhD in Biology. Dr. Ettinger is a Fellow at the Shaharit Institute for New Politics, and a senior lecturer at the Mandel Institute for Educational Leadership, and at the Porter School of Environmental Studies.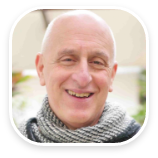 Head of Climate, Collaborative Democracy
An alumnus of the 1st cohort of the Heschel Fellows Program, David is Head of Heschel's Climate division and served as CEO from 2014 to 2016. David co-founded the Green Network in 1998, and directed it for 10 years. The network promotes education for sustainability in cooperation with the Ministry of Environment, the Ministry of Education and the Heschel Center. David has a PhD in Education, and has published several articles on education for sustainability as transformational education. For the last several years, he has been teaching, advising and conducting practical research on local education practices.
Co-Founder. Director of Research and Publications
Jeremy co-founded the Heschel Center with Dr. Eilon Schwartz, and for 15 years ran the Center's Environmental Leadership Fellowship Program. He holds a BA in Linguistics from Harvard University, an MA in Rabbinic Literature, and a PhD in Environmental Anthropology. He is particularly interested in the broad topic of sustainability from the perspective of the humanities and social sciences with an emphasis on values, culture and religion, and currently teaches Environmental Ethics at The Porter School of Environmental Studies. He has edited two anthologies for the Heschel Center: "One Earth, Many Worlds" and "Sustainability – Vision, Values, Implementation", and is the author of two books: "The Way Into Judaism and the Environment" and "Hebrew Roots, Jewish Routes".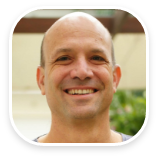 Director, The Center for Local Sustainability
Ran directed a nationwide program training teachers to deal with issues related to economics and social coexistence. He managed food co-ops and the Community Association of the urban kibbutz Tamuz. He developed the sustainability program for the nationwide network of intentional communities, and based on that experience later established the Local Sustainability Centers initiative, which he now directs, as a partnership between the Ministry of Environment and The Heschel Center.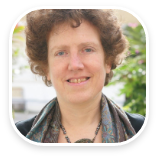 Research and Evaluation Coordinator
Meira is a researcher, writer, editor and lecturer, with 20 years' experience in the field of sustainability. An alumna of the Heschel Fellows Program, she holds a BA and MA in Political Science. Meira was a member of the Israeli Worldwatch team, and was the coordinator in Israel of the European project on public engagement in research, which operated under the auspices of The Heschel Center. She has written reports on transportation policy and consumer protection in public transportation, edited a booklet on sustainable local economy and written chapters and articles for a variety of publications.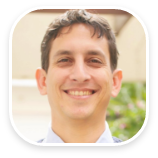 Director, The Center for Sustainability Studies
Shachar has a BA in Science Education and an MA in Environmental Studies. He specializes in Education for Democracy and Sustainability, and has extensive experience in training, teaching, and guiding projects promoting sustainability.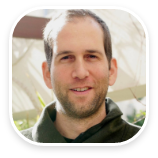 Director of the Heschel Fellows Program
Yoav is an activist, dealing with the environment, education and community. He has an interest in urbanism, communities, and ways to infuse change, and promotes sustainability in various capacities. He holds a BA in Democratic Education, a teaching certificate of Environmental Studies, and an MA in Environmental Studies. He is a key activist in the world-wide Transition movement, a researcher on urban sustainability, and a permaculture planner and teacher.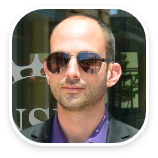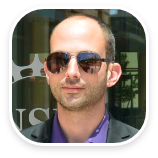 Director of the NZO project
Sharon holds a PhD in Business Administration. He conducted international research in South America and South-East Asia, and was an advisor in the Ministry of Finance, where he initiated and led large-scale energy projects. After completing his role within the government, he was appointed to lead an energy solutions company. Sharon also lectures on entrepreneurship, marketing and creative thinking in leading universities and colleges.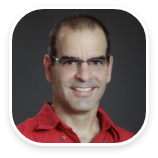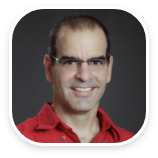 Liraz is an environmental and social activist. He holds a BA in communications and social sciences, and has extensive experience in investigative journalism and content marketing.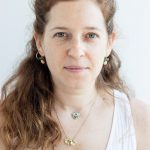 Maureen holds a BA in Fashion Design. She was a product designer for several commercial companies, built her own personal brand of clothing, and managed a fashion designers' studio. In her spare time she preserves the legacy of the film director Amos Guttman.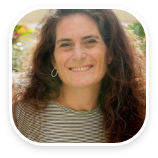 Finance and HR Coordinator
Born in Uruguay and residing in Tel Aviv, Leticia is deeply connected to local activism for sustainable living. She studied industrial engineering, focusing on production, and over the last 15 years she established and managed several food production businesses.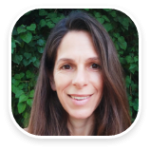 Yaara is among the founders of The Center for Knowledge for Innovation at the Technion, which works to integrate innovative ideas into traditional industries and high-tech. She specializes in translating big ideas into on-the-ground changes. She led the community work at the environmental unit in Jezreel Valley, focusing on recycling, planning, green building and sustainable gardening. She is a Heschel Fellows Program alumna, and partnered with other fellows to establish a Jewish-Arab Space Center.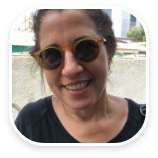 Director of the "End of the World" project, facilitator of the Heschel Fellows Program
Prior to her participation in the Heschel Fellows Program, which she says changed her life, Neti owned and managed a qualitative research institute for consumer behaviour, advising leading companies in the Israeli economy. Today, she combines the knowledge and experience she accumulated in the world of marketing with her approach for a just, healthy and fulfilling life.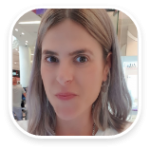 A Mother, partner, vegan, an activist for animal rights that has hope in her heart for a better world. "While actions are taken, there is still hope". She believes that if we show respect to all our surroundings – animals, people and the environment, we'll be able to save the future. A man needs to always be aware of its power to change.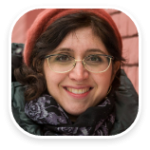 Interim Chairman of the board
Esther is an Orthodox mother of five. After moving to the southern periphery town of Netivot, she participated in the Heschel Center training course as coordinator of the upstart Local Sustainability Center. Today she is a leader in the "periphery movement", striving to change the balance of power between the center and the periphery in Israel. She is working on developing educational initiatives in the Negev, and is studying for a master's degree in Urban Planning.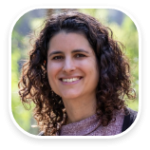 Hagar is a partner at Ayana, a consultancy for strategic sustainability. She has extensive experience working with private and public sectors, NGOs and small businesses, focusing on women-led businesses and businesses promoting sustainability. She is a Heschel Fellows Program alumna, and a graduate of the elite Talpiot program. She holds a BSc in Physics and Mathematics, and an MA in Conflict Resolution.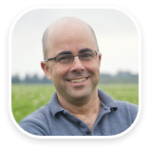 Dan Grotsky is a serial entrepreneur, business development executive and angel investor. Dan is Co-founder and VP Sales and Marketing at Groundwork BioAg, a company that produces mycorrhizal inoculants for commercial agriculture. His international experience ranges from information technology and communications to cleantech and agtech. He holds an MBA and an MS, EECS, both from Massachusetts Institute of Technology, and a B.Sc., Industrial Engineering, from Tel-Aviv University.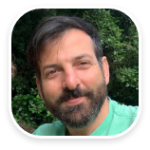 Ram is an entrepreneur focused on climate solutions. He is a graduate of the IDF Talpiot program, and has almost 20 years of experience in cyber-security and Big Data. He co-founded Magshimim, a program teaching computer science in high-schools, and Alooma, a high-tech start-up. Ram takes an active role in Heschel's NZO project, and is about to start a new for-profit sustainable venture.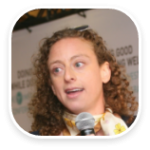 Lehee is Co-Founder & Executive Director at the Global Impact Tech Alliance (GITA), which aims to empower impact-tech organizations and investors worldwide, and scale VC-Impact investments to $50bn by 2030. She worked at Deloitte and at Social Finance Israel, and consulted philanthropic and financial bodies that want to establish impact investing funds.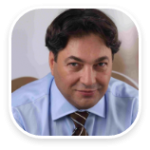 Ivri is a social and business entrepreneur, and the founder and CEO of Goodvision consultants. He is a lecturer, writer and advisor in corporate responsibility and sustainability, and was personal advisor to the late Shimon Peres. He trained in corporate responsibility and social entrepreneurship in Cambridge and INSEAD. Ivri is an alumnus of the Heschel Fellows Program.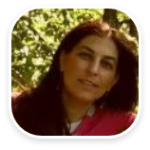 Noa is a certified accountant. She handles public, corporate and non-profit portfolios, and lectures on accounting and finance.