Creating concepts, raising issues and developing fields,
publications and broadcasts, and influencing academia
Creating concepts, raising issues and developing fields, publications and broadcasts, and influencing academia
The development of thought and influence on public discourse are important, but difficult to measure. When, several years ago, a sports channel ad explained that access to sports should be free because it is a "public domain," or as we call it, "the Commons," it was because the Heschel Center had imported and developed the concept of "the Commons" through its publications, programs and training.
The same can be said of the important index of the ecological footprint, which quantifies environmental impact on a scale ranging from the national to the production and consumption of individual households (though this latter has not yet starred in an advertisement for the sports
channel…).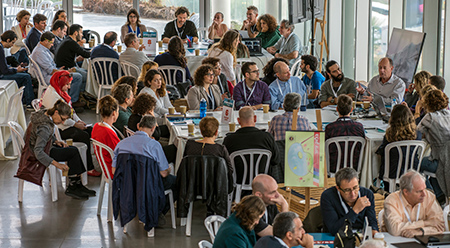 The first major contribution that the Heschel Center made to environmental activity in Israel was a theoretical framework for action that we call the "third paradigm" (or "broad sustainability"). 
The historical and conceptual roots of environmental activism began with the first paradigm of "nature preservation," focusing on wild nature, on biodiversity, from a biocentric perspective.
The second paradigm that developed from that is more anthropocentric, focusing on the adverse health and other effects of pollution and resource depletion on people, and concerning itself with "environmental quality."
The Heschel Center promotes a third, broad societal approach, that subsumes nature protection and public health, but integrates cultural, economic and social perspectives under the rubric of "sustainability."
Over the years, this idea has become part of a larger, national discourse and action, in organizations and government authorities, with the Heschel Center continuing to lead in thinking and connecting people and ideas through its activity.
We have also developed and disseminated other topics that have contributed to the shaping of discourse and action over the past two decades. Local sustainable economy (a project with a site of its own], which is an approach that invites us to think differently about economics and prosperity by considering that each locale is unique and that its development must rely on those unique qualities, and local forces, and should invest in supporting and empowering them.
This approach is also reflected in the field of education, in a field known as local education. These two are part of a broader area of local sustainability, which has crystallized as a concept, a field and a strategic goal.
Finally, we have worked to promote awareness and thinking about major social issues, such as criticism of consumer culture and sustainable consumption, and more. We have worked to promote specific areas of activity, each on a number of levels and types of initiative:
1. Architecture and Planning
The first professions designated by the Heschel Center as shapers of our environment that have great potential for promoting sustainability are the architects and planners. 
In 1999, we established a forum of "green" architects, who met, conducted "Charrettes" and published a periodical journal entitled "Amud" (in Hebrew: "page" and also "pillar") on the connections between sustainability and architecture/planning. 
Later, an alumnus of the first class of the Heschel Fellows' program, Ram Eisenberg. (later winner of prizes for his groundbreaking planning on Haskalah Boulevard and Kiryat Sefer Park) taught two courses for sustainable design that were implemented, with the input and cooperation of the local community, in Yerucham and in Sakhnin.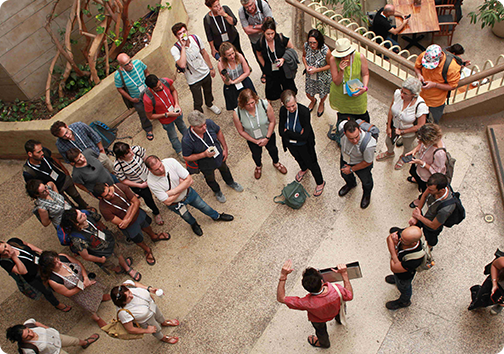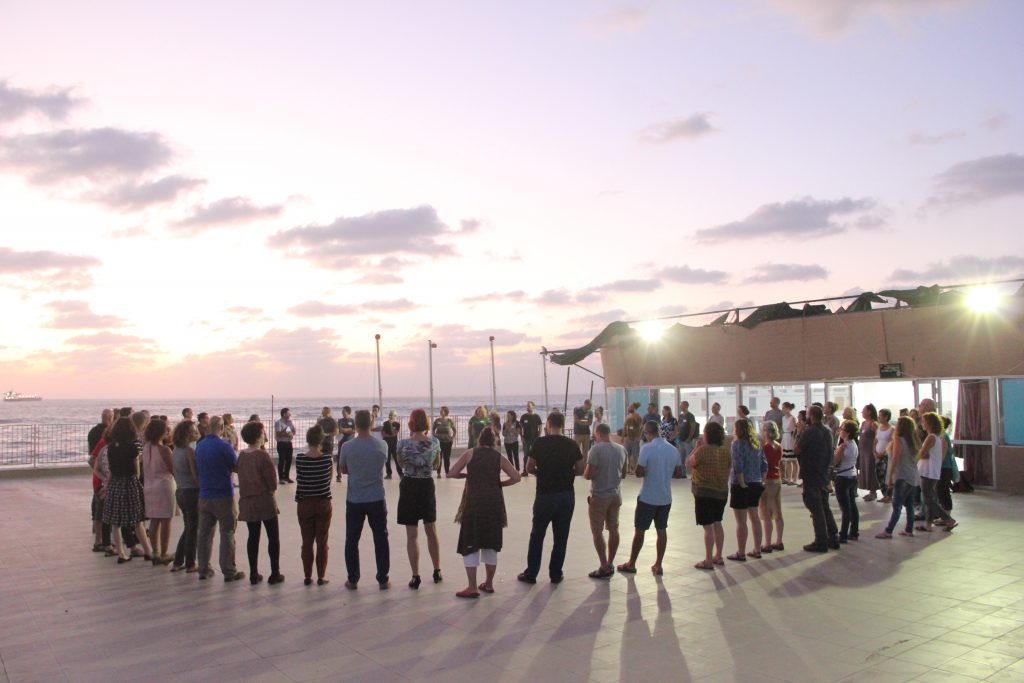 The Heschel Center certainly did not invent environmental coverage, or the importance of the media in raising public awareness and influencing decision makers. 
Nevertheless, for a decade (2002–2012), through seminars for opinion leaders in the media and annual awards in various media categories (specifically, the Pratt Prize, funded by the Australian Pratt Foundation), the Heschel Center placed the role of media in promoting sustainability in Israel on the social and political map. 
One of the winners, for example, Nitzan Horowitz, a Heschel Fellow Alumnus and a media star on many issues, has been a leader for sustainability as a journalist and in his political career when he served. Knesset member for the Meretz Party.
3. Sustainable food and agriculture
We began our interest in this area with the publication of "Sustainable Agriculture in Israel" (Anders Ami Ettinger, 2002), which outlined innovative directions for agriculture in Israel. We then expanded the scope of our discussion in the position paper, "Towards a Sustainable Food System," and held a large conference, the first of its kind in Israel (2009), which convened many activists from various fields (organic agriculture, food security, community gardens, etc.) under the title Sustainable Food.
In addition, we have conducted annual tours for foreign groups with the focus on sustainable food in Israel, and promoted the subject through the Ma'of conference (Part 6) and educational programs of the Green Network (detailed below in Part 4).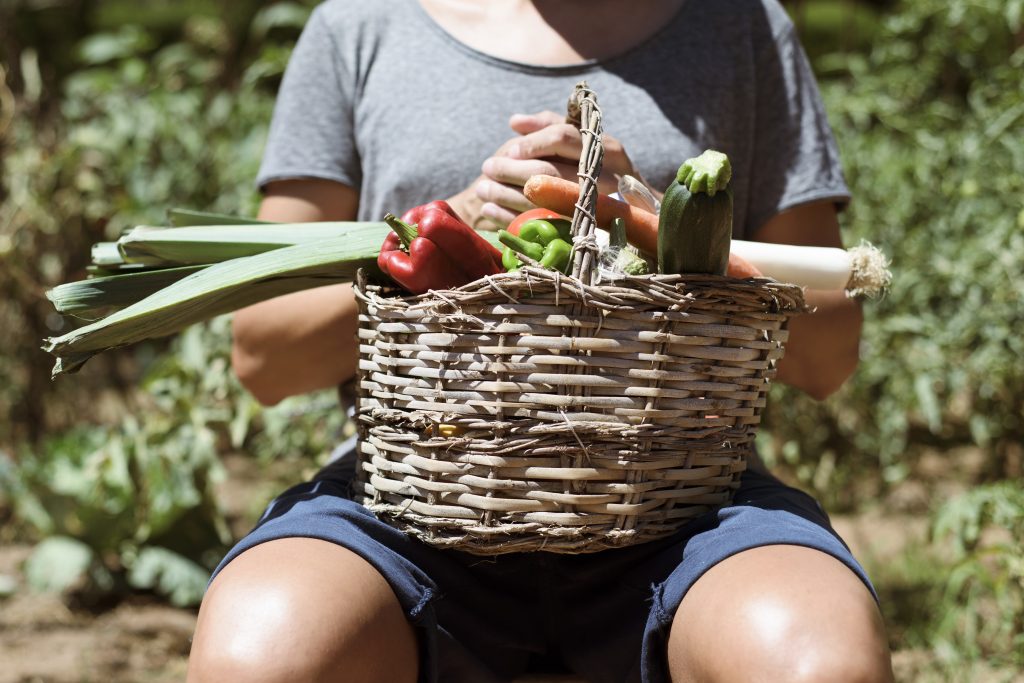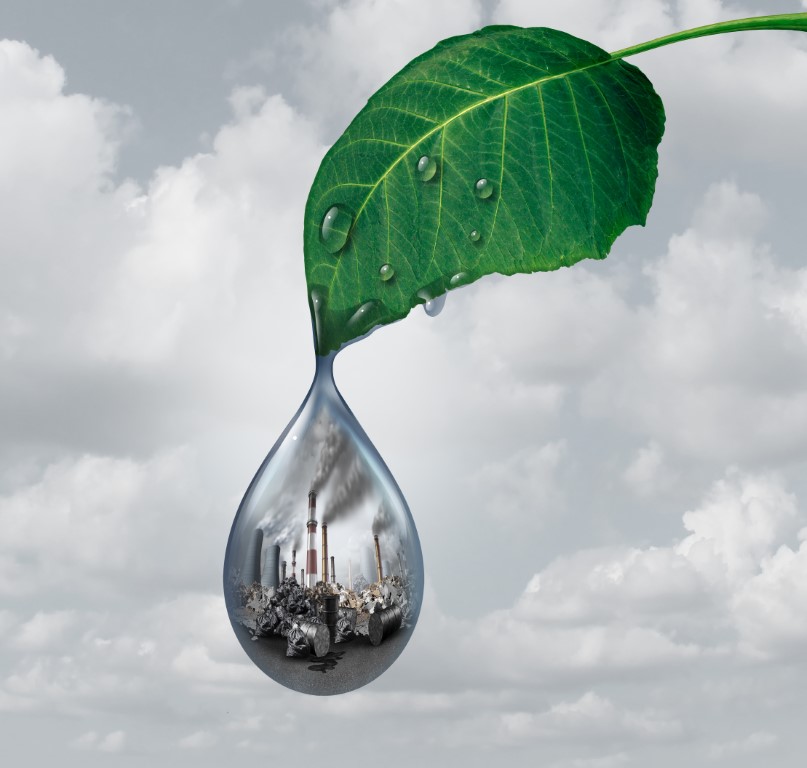 4. Environment and public health
Another area with which the Heschel Center has been very involved in promoting the connection between environment and public health. One of the first political documents issued by the Heschel Center was "Air Pollution and Public Health in Israel" (Miran Epstein, 2001).
This was followed by a general newsletter entitled "Risks and Prospects," a summit conference on genetic engineering and the precautionary principle, and another on EHA – environmental health impact assessments. These initiatives, and others, were spearheaded by Prof.
 Nadav Davidovitch (a former member of the Heschel Center board of directors) and Prof. Itamar Grotto (alumnus of the Heschel Fellows Program), who is currently the Deputy Director General of the Ministry of Health.
5. Part of establishing the climate movement in Israel
The Heschel Center was an instrumental part of establishing the climate movement in Israel following the Paris Agreement in 2016.
Together with several other national partners, the Heschel Center hosted a three-day seminar for multi-sector stakeholders in our sustainability community, with an incredible turnout that effectively marked the formation of the climate movement in Israel.
The creation of the Israeli Climate Principles was one of the outcomes of the seminar, as were several environmental organizations that focused on climate change as their theme (such as "Green Course"), and a yearly nationwide Climate Convention.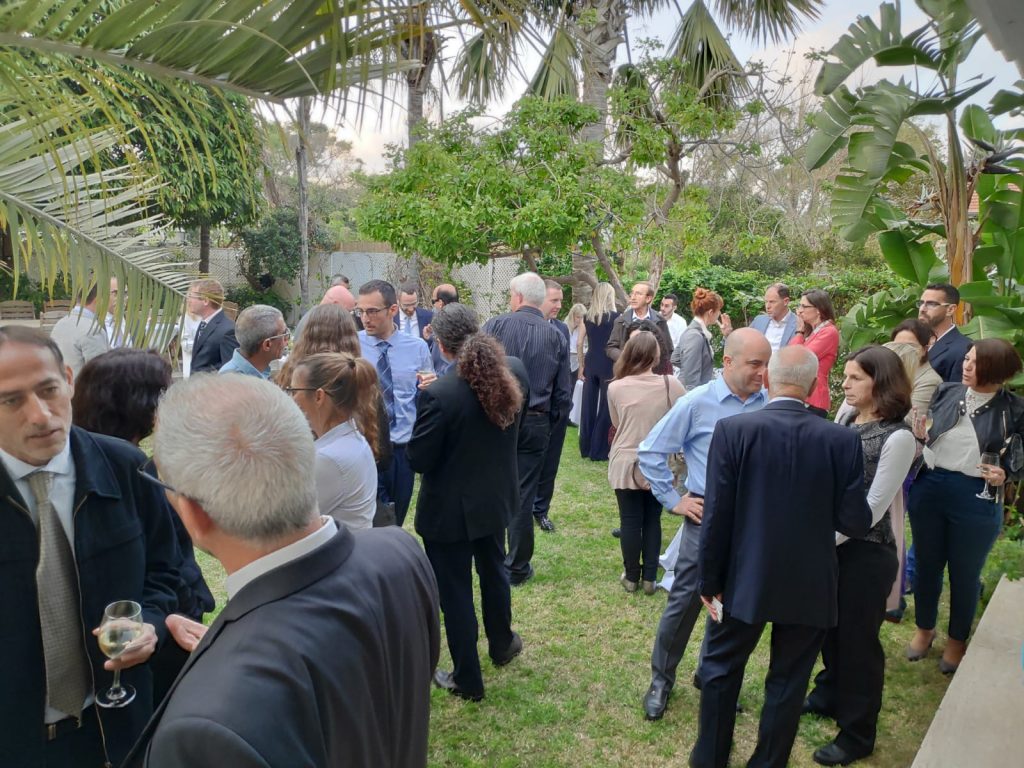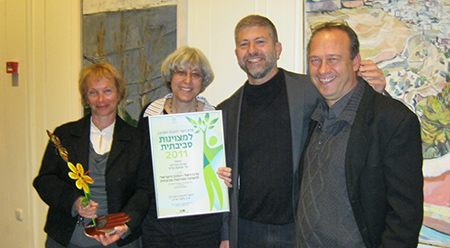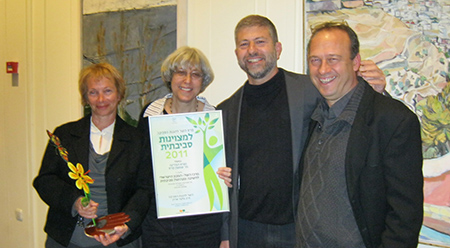 6. Environmental education/ sustainability education
For many years the Heschel Center has been a leader in environmental education/sustainability education, which will be presented more fully in its own section of this paper. 
One position paper faithful to the "roots" of the Heschel Center, that is, inspired by Heschel and his thought, sought to address the institution of Shabbat in Israeli society.
"Sustainability in Israel: Shabbat As A Resource" offered a different perspective on the institution of Shabbat in Israeli society, not as a problem between religious and secular, between tradition and individual freedom, but as a new way of looking at transportation and commerce that would promote and strengthen local economy, community life and social justice.
In the growing field of urban sustainability, the Heschel Center was instrumental in developing "local sustainability" as a concept and a strategy for municipalities. 
It also helped introduce additional concepts in this field, like Local Sustainable Economy, which presents a new approach to measuring local economic prosperity, the 10 principles for sustainable living, and multi-sectoral partnerships.
The Heschel Center has published two more extensive, 'major' publications:
The first, "Makom Lemachshava: One Earth, Many Worlds" (2001) , which dealt with environmental philosophy, was groundbreaking at the time.
The second, "Sustainability: Vision, Values, Implementation" (2011) [A12], provided a comprehensive overview of the subject of sustainability, in theory and in practice. Both texts were designed to consolidate key materials and offer an up-to-date picture of the field, for use by us and by other educational institutions in environmental education.
The differences between them point to far-reaching changes in the decade between the two anthologies. In the first, the content, which was almost entirely translated from English, focused on general environmental thought, including philosophical reflections on the human nature relationship. 
The second, in contrast, was composed primarily of original Israeli materials, many written by members of the Heschel Center staff, and its contents emphasized on sustainability more specifically, as a distinct field and an applied program.