The NZO project is an effort to convince both the government and the public that the way to reduce greenhouse gas emissions starts with the transition toward renewable energy. 
Not only is it possible, but it is also economically viable! As the energy sector is responsible for almost 80% of greenhouse gas emissions in Israel, focusing on this sector will allow us to concentrate our efforts and to breach a critical mass in slowing climate change. 
By using acquired knowledge and deep analytical tools, and based on conservative assumptions, the NZO project offers solutions to the most significant challenges of this transition, among then planning sources for energy production and storage, mapping suitable sites for solar energy and wind turbines, cost estimations, planning the power grid, and overcoming regulatory barriers. 
The project is supported by more than 20 experts in different fields, all volunteers, led by their concern for their children's future and the future of the country we will bequeath to them.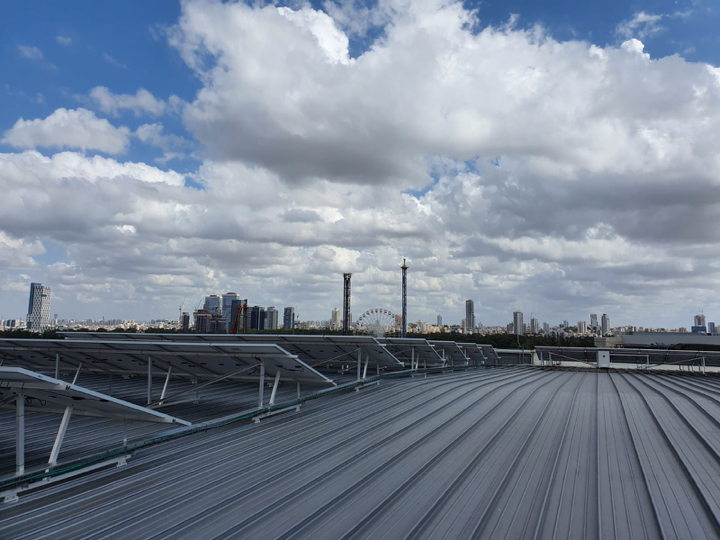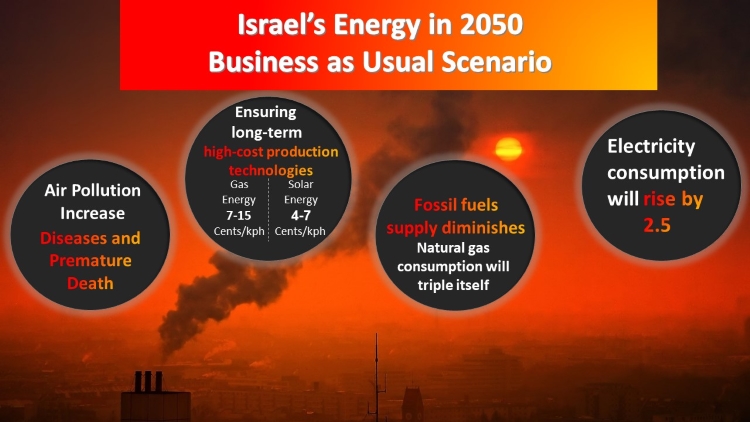 The NZO project exemplifies a genuine alternative to Israel's energy sector, allowing Israel to join world-leading countries in combating climate change, while at the same time reducing costs and narrowing social gaps. 
From a social perspective – the potential change can be dramatic. 
Citizens (especially from Israel's periphery) may be able to produce solar power and thus create additional sources of income for themselves. 
From an economic perspective – the Israeli economy will enjoy lower energy costs, thereby lowering the overall cost of living and improving the production capacity of Israeli companies. 
From a health perspective – air pollution could be reduced almost to zero, causing less morbidity and improving health services. 
And from a security perspective, the current centralization of power plants makes them a strategic target, with any damage critically jeopardizing Israel's national security. 
On the other hand, renewable energy is essentially decentralized, thereby ensuring continuity of supply and energy security.
The NZO project, also known as "Heschel Sustainability Center Energy Team", came into being back in March 2019, with the aim of supporting the government's "Israel 2050" project, to plan Israel's greenhouse gas emission reduction goals for 2050. 
The Heschel Sustainability Center took it upon itself to show how Israel can fully transition to renewable energy, in ways which are in complete alignment with the goals of the Center: protecting the environment and reducing social gaps, while generating economic benefits.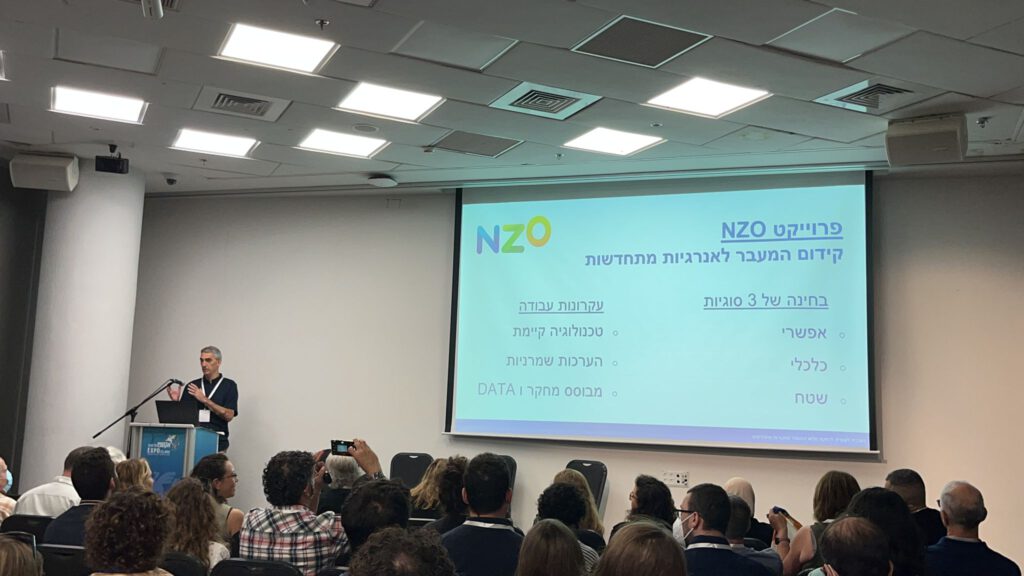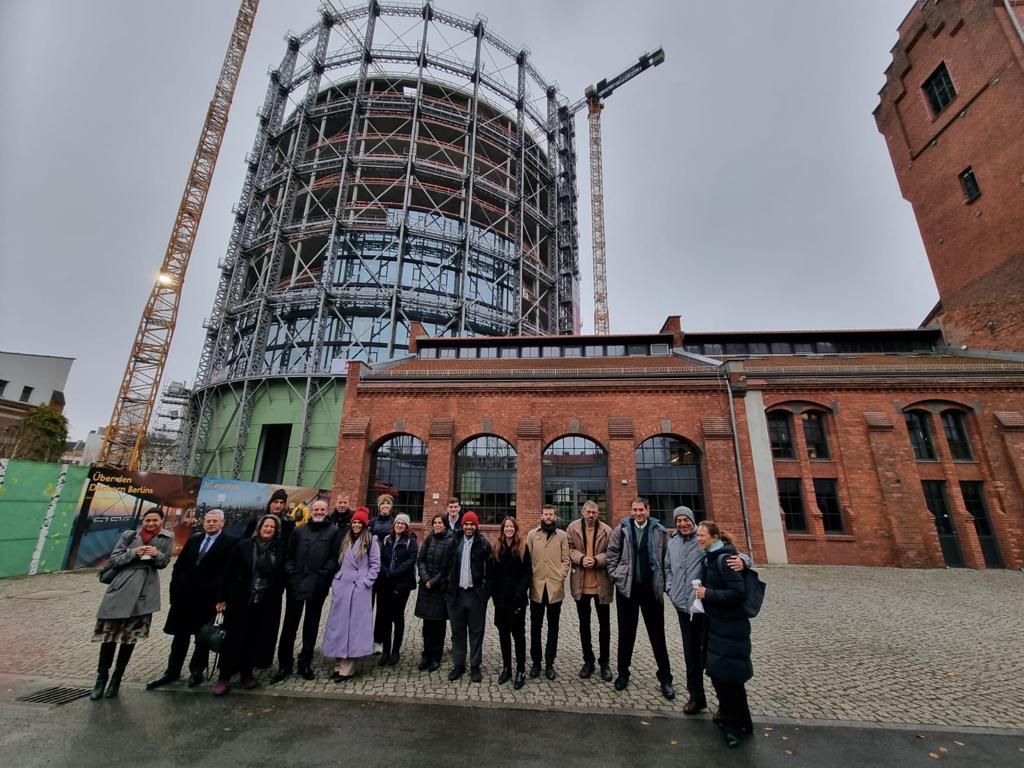 During the first year of the project, a simulation of Israel's electricity grid was developed, to answer the question: how can the electricity grid rely on renewable energy to an extent of 50 or even 100 percent. In other words, how can Israel make the transition to renewable energy, when solar panels do not work during the night-times or during the winter? Our simulations used actual 2018 Israel Electricity Authority data, and based on this we prepared a forecast outlining how current technology (solar panels, wind turbines, and existing energy storage technologies) can enable 95% of Israel's energy needs to be supplied up until, and beyond, 2050. 
At night, energy will be available from storage batteries, charged during the day by solar power. And in the winter, there will be a one-month period a year during which time we will need to revert to energy production by non-renewable means. But as long as we are talking about only 5% out of the total energy consumption, this constraint is something we can definitely live with.
The driving force behind the project is Yoki Gil, back then – a board member of the Heschel Center, owner and founder of the Source-Outdoors sandal company, based in Tirat HaCarmel, Israel. The project was led by former Heschel CEO Victor Weis and Dana Efrati Philip, replaced by Dr. Sharon Soroker, and is now led by Alon Segall.
The project consists of more than 10 members, mostly volunteers, who are highly-experienced experts from a variety of fields: energy, electricity, architecture, urban planning, environmental studies, law, regulation, software engineering, technology, industry, entrepreneurship, community work, and public relations.
Regarding research-related activities, the team continues to develop simulations, write position papers, and analyze further issues such as the electricity grid, management of a decentralized grid, and energy efficiency.
In terms of public relations, the entire team is taking part in meetings with decision-makers, presentations in Knesset committees, webinars, writing reports and position papers, and in any other possible way to convince the government and the public that renewable energy is possible while at the same time being economically viable.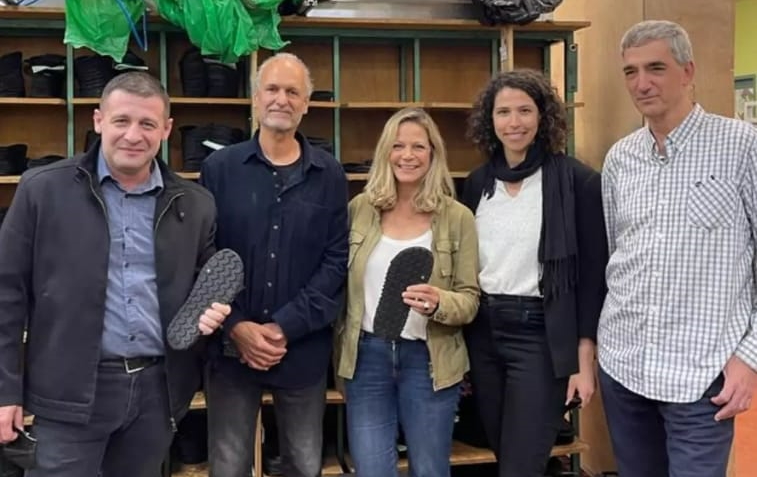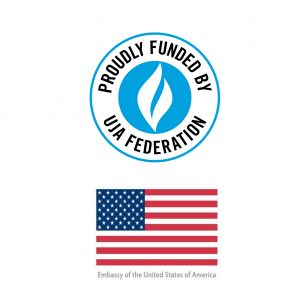 As a pilot project, the NZO project is assisting in the operation of a factory based almost entirely on renewable energy (almost off-grid), and in developing new models in the Jezreel Valley (Emek Yizrael) region, the Arab city of Sakhnin, and the ultra-orthodox city of El'ad, and in promoting research for the development of a new solar field: Agro-Voltaics – which combines agriculture and solar energy production. In community-related activities, the Heschel Center is leading and guiding local authorities in solar energy implementation. These projects are changing reality on the municipal level and expedite the implementation of Israel's renewable energy goals. We thank the UJA Federation of New York and the U.S. Embassy in Israel that supported the community-based projects.
Executive summaries of NZO's publications