The Heschel Center's impact is visible in any existing social-environmental conference, and in any government ministry or organization dealing with these areas, where high percentages of Heschel Center graduates are found. They testify that their outlook has been shaped, and much of their life's work has been formed, by the ideas and people they met in our educational frameworks. This is what we call "transformational learning." Leadership development has been one of the central goals of the Heschel Center since its inception, and is one of its outstanding achievements. In 1999, we launched the Heschel Fellowship program – a prestigious yearlong program for professionals and activists from a range of diverse sectors in Israel.
The program's pilot cohort consisted of only 12 fellows, but today, 19 cohorts later,
there are over 350 Heschel Fellowship graduates working in a variety of fields and positions, including: 
MKs, officials in dozens of government ministries and local authorities, directors of organizations and activists for social-environmental change, media personalities, professionals, and managers in the business and industrial world.
They are networked in an alumni community that promotes cooperation, and offers enriching and empowering activities. In 2012, the Fellowship program won the Minister's Prize for Environmental Excellence in Education for the development of sustainable leadership.
Building on the Fellowship and its pedagogy, the Heschel Center has developed a variety of programs for leadership development and transformational learning, adapted for the needs of diverse target populations. We have provided courses and long-term training for the National Association of Community Centers, and for the Community Administrations in Jerusalem and Tel Aviv to promote sustainable communities.
In cooperation with the Ministry of Environmental Protection, we trained mid-level civil servants to be future leaders for other government ministries, and regularly taught a groundbreaking course in sustainable building (until the establishment of the Israeli Green Building Council).
As part of the development of the field of local sustainability, we conducted dozens of training programs for professionals in local authorities, which translated the idea of sustainability into the context of local government and communities.
Not all of our work has been "institutional". In the fall of 2011, we convened 20 key activists from the social protest and implemented a focused Fellows program to help young activists understand how to incorporate sustainability into their wide-ranging social activism.
In addition, in 2012, we organized a workshop for environmental and social entrepreneurship, together with the Tel Aviv Hub, for young people of a more entrepreneurial nature to connect the world of sustainability to the world of entrepreneurship.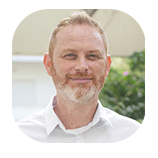 In 2016 Heschel welcomed a new CEO, Victor Weis – a Heschel Fellows Alumnus who had retired from the IDF after 23 years of service, during which he established its environmental corps.
Under Weis' leadership, we established the Center for Sustainability Studies, an organizing body within the Heschel Center that coordinates the various training programs and creates a strategy for the center's future educational development.
To that end, we began developing and running new programs, doubling and then tripling the number of Heschel program alumni within just a few years. A partial list of the various programs we have run includes two rounds of training for local politicians prior to local elections, and courses by demand for other organizations, such as Zionism 2000, Dror Israel, the Israeli Scouts and, in the field of public participation in nature conservation, the Community Department in the Nature and Parks Authority.
In 2016, we ran a regional Fellows Program in cooperation with the Sustainability Partnership of Ramat Hanadiv on the Carmel Coast, and in 2017, together with the Towns Association for Environmental Quality in Sakhnin (TAEQ), we established the Galilee Climate Fellows Program with the aim of creating a new, shared sustainable vision for the Galilee by training local Jewish and Arab leaders for collaboration and partnership. The program has run three cohorts under the Heschel Center, with the last cohort focused on women's leadership.
The Center for Sustainability Studies is now developing new platforms for learning, such as a series of short videos and on-line digital materials to engage younger populations, as well as high-level Fellowship programs in collaboration with government ministries.