Background
The urban economic opportunity: Many cities in Israel, especially those without a strong commercial base, experience a chronic shortage of resources because of a lack of secure sources of funding.
The national energy need: Israel, despite abundant sunshine, has not managed to produce solar energy on a large scale. Currently, Israel is producing just under 3% renewable energy, compared to European countries with 40% on average.
Urban spaces in Israel can become an excellent source for cheap energy production, and create sources of revenue and urban resilience.
The Solution
The goal of this project is to design a social-economic model in which the city becomes the entrepreneur, and the revenue from generating energy sources remains in the city and becomes the basis for local prosperity. In addition, this important step will be the basis for a breakthrough for Israel in the field of solar energy production.
We plan to show the economic benefit for the municipality, how to remove the regulatory obstacles, the necessary technological infrastructure and the various options for funding needed to launch the initiative.
One of the obstacles of poor municipalities that exist far from the center of Israel in developing new sources of revenue is uncertainty and lack of accurate and professional information. Building a model with experts from various fields and the municipality management significantly increases their ability to launch this pilot project.
Therefore, a model which can remove the regulatory and other obstacles by involving relevant government actors, will pave the way for municipalities to create a stable and sustainable source of local revenue over the long term.
A source such as this, which will supplement the revenue from local taxation and from government allocations, will be the additional budget that will allow the municipality to make a quantum leap in the services it provides and in improving the quality of life for all its residents.
This will be a source of municipal revenue independent of the ability of residents to pay, nor reliant on any outside bodies. In addition, this is a progressive initiative that promotes distribution of the municipal wealth among all residents and businesses, since the municipality as the entrepreneur will need to recruit all the rooftops of the city.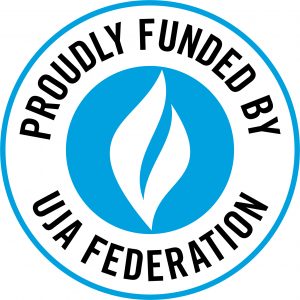 Update June 20, 2019: 
And we're off! Work has begun and the team of experts have been assembled! Every week we learn more and more… Looking forward to share more updates.
We are grateful for the UJA-Federation of New York for their support.